<Hybrid Head>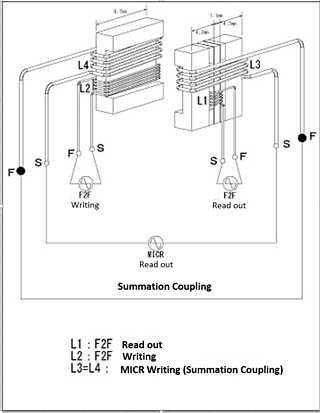 Two features, "Read/Write data on magnetic stripe of passbook" and "Read data on check", are embedded in a single body.
<HICO Head>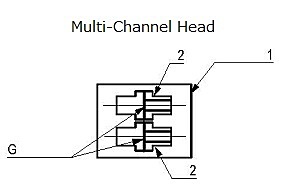 A card with high coercive force requires writing at high current, which makes a head sensitive for interference generated between each track (crosstalk) and causes a difficulty in stable writing (encoding).
At Techreco, core shape is designed in mountain type to create an interval between each track, which guarantees stable writing capability.
<Automated Production System>
Manufacturing of magnetic head has 40 to 65 processes. Until recently most of the processes were done by manual operations. With advancement of automation and robotics technologies in recent years Techreco has changed most of the important processes to automation aided operations to improve production efficiency and stabilize product quality to comply with customers cost consciousness.